Velpedi Carpet Cushion is an alternative of choice over carpet padding made of foam (polyurethane) because it is made from 100% recycled fibers.
It is clear that underlay made of foam wears out quickly in high traffic areas. But even worse, since it is made from petrochemicals, and contains adhesives when made of rebonded foam, noxious gases are given off during its manufacture and continue to be emitted over an extended period in buildings where these products are installed.
In comparison, Velpedi Carpet Cushion provides a higher compression set and a high resistance to load deflection. It carries the "Green Choice" label
MODERATE TRAFFIC - 22 oz
Perfect for living rooms, dining rooms
and bedrooms.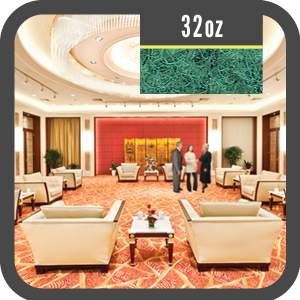 VERY HEAVY TRAFFIC - 32 oz
Perfect for public areas, lounges
and dormitories.
because the recycled fibers in its composition emit no harmful gases during manufacture or subsequently in the environment or in the indoor air of buildings. In addition, it is fully recyclable at the end of its useful life.
For a reasonable budget, Velpedi Carpet Cushion is the ideal option if you are looking for lasting comfort and ambient air quality, while respecting ecological values!
Velpedi is available in four densities depending on usage requirements: 22 oz for moderate traffic, 28 oz for heavy traffic, 32 oz for very heavy traffic and 40 oz for intense traffic.
HEAVY TRAFFIC - 28 oz
Perfect for hallways. stairs
and family rooms.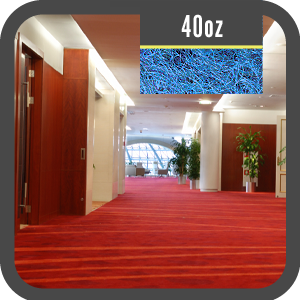 INTENSE TRAFFIC - 40 oz
Perfect for public areas, corridors
and lobbies.